We are an online store specializing in headphones and portable audio. There are plenty of headphones and MP3 players, but at Headphoniaks we have only the best.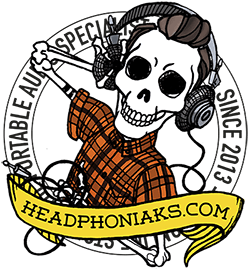 Whether you're looking for in-ear or bluetooth headphones or the best in high-end sound, this is your shop. We are experts in portable sound. Call us and you'll get it right.
A Different Store
We sell headphones, not snakeoil. We are truly sound specialists.
With All Confidence
Secure payment, MRW 24h Free, 30 days money back and 2 years official warranty.
We Resolve Doubts
Shipping, security, payments…? In "Frequently Asked Questions" we clarify everything for you.