Internal design and architecture fo the iBasso DX80 DAP
As briefly introduced in 1st part of the review, the Ibasso DX80 DAP MP3 player entails a new platform design. It moves to a newer lower power quad-core chipset based on the Cortex A7 with a frequency of up to 1.3GHz that includes, among others, integrated S/PDIF output used in the coaxial/optical jack at the top of the DX80 (see below).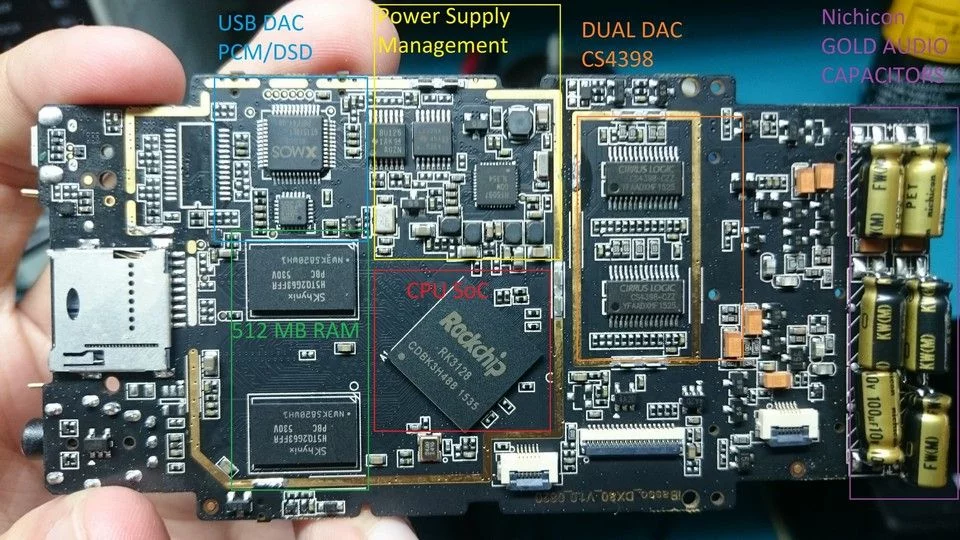 Fig.1: Top view of the Ibasso DX80 mainboard.
Each side of the Mainboard has one microSD connector for a total of two in the Ibasso DX80 DAP.
New Cortex A7 based processor helps improving the playback battery life with a minimum of 12/13hrs depending on the load and volume.
It keeps using 512MB Ram which should be plenty for a dedicated music player that doesn't need multitasking or gaming.
At the bottom of the player, we can see the 6 Nichichon Golden series "reservoir" capacitors that make sure the output audio stage never runs "dry" of current.
On the top view, we have the DUAL DAC CS4398 that is shielded separately from the digital section (other players with this configuration such as the A&K 120 II, cost as much as 3 times the Ibasso DX80 DAP).
One of the big novelties on the Ibasso DX80 is the addition of the USB XMOS receiver that supports up to 32bits/384KHz in PCM mode and native DSD( DSD64 (2.8MHz), DSD128 (5.6MHz), DSD256 (11.3MHz), DSD512 (22.6MHz)). In order to find a portable music player with such capability you need to jump up to an Astell&Kern AK240 (at 2500 USD, you can buy 6 or more DX80…).
Output stage is designed around dual supply IC that generates around +/-5.1V (with the help of an extra pair of Nichichon GOLD SERIES capacitors) for the dual OPA1602 as voltage gain and dual LMH/BUF current buffer output.
It keeps the output relay from the DX50/90 family to block any "pops" at start or shutdown of the player.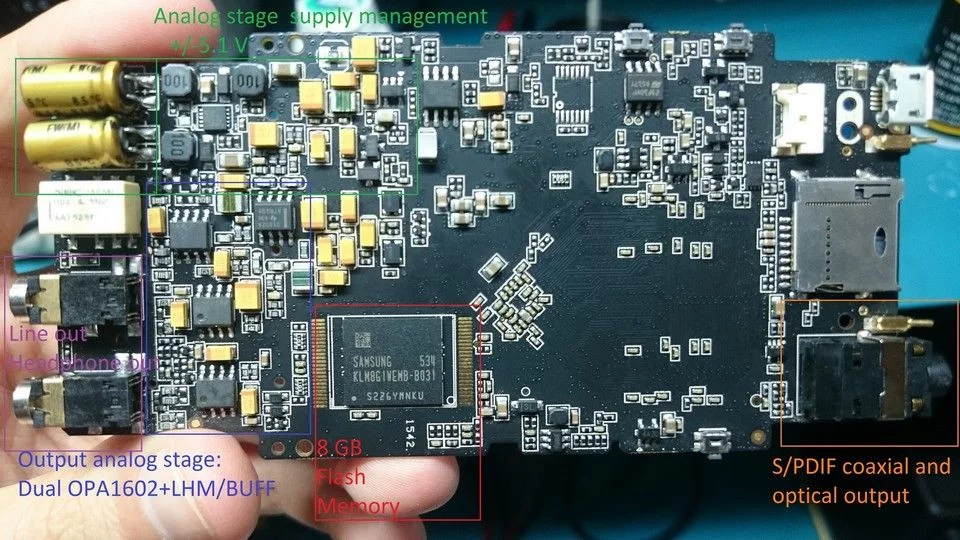 Fig.2: Bottom view of the Ibasso DX80 mainboard
Comparative Ibasso DX80 DAP
DX80
DX50
DX90
SoC CPU
Quad-Core ARM      Cortex-A7

Rockchip RK3128

Single-Core ARM Cortex-A9

Rockchip RK2926

Dual-Core ARM    Cortex-A9

Rockchip RK3026

RAM memory
4 Gb 16 bits DDR3 SDRAM
4 Gb 8 bits DDR3 SDRAM
4 Gb 16 bits DDR3 SDRAM
FLASH memory
Samsung 8GB (fully enabled for the OS)
SK Hynix 8GB MLC NAND
Micron 8 GB MLC NAND
Battery and SoC Power Management IC
Richtek RT5037
X-Power APX202
X-Power APX202
USB controller
XMOS XS1-L6A supports PCM up to 32/384KHz and DSD64/128/512
Integrated inside Rockchip RK2926 limited to PCM 24/192KHz and no DSD
Integrated inside Rockchip RK2926 limited to PCM 24/192KHz and no DSD
S/PDIF output
Integrated in Rockchip RK3128 using Coaxial and Optical combo jack.
Cirrus Logic CS8406
Cirrus Logic CS8406
DAC
Dual CS4398
Wolfson WM8740
Dual ESS Sabre32 ES9018K2M
High Pass Filter + Voltage Gain stage
"SoundPlus" OPA1602
OPA1611
OPA1611
Output Buffer
Dual LMH65 or BUF634
None
BUF634
Output relay
NEC   UD2
NEC   UD2
NEC   UD2
Line out measurements

Line Out
10 KOhm
Dynamic Range
112.34 dB
Crosstalk (L)
-86.9 dB
Crosstalk (R)
-86.2 dB
Output Voltage
1.566 Vrms@0.022%
Frecuency Response

(20Hz – 20kHz)

+/-0.018%
Floor noise
-102.93 dBu
SMPTE IMD
0.000392%
CCIF IMD (max)
0.0014%
Fig.4: Summary of the iBasso DX80 DAP Line Out measurements
Fig.5: Frequency Response of the iBasso DX80 DAP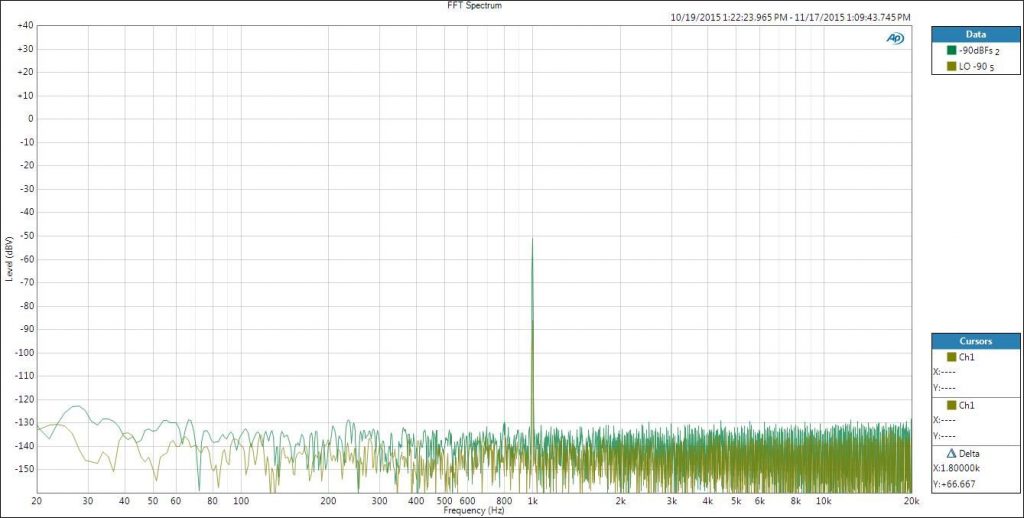 Fig.6: DAC linearity and floor noise of the iBasso DX80 DAP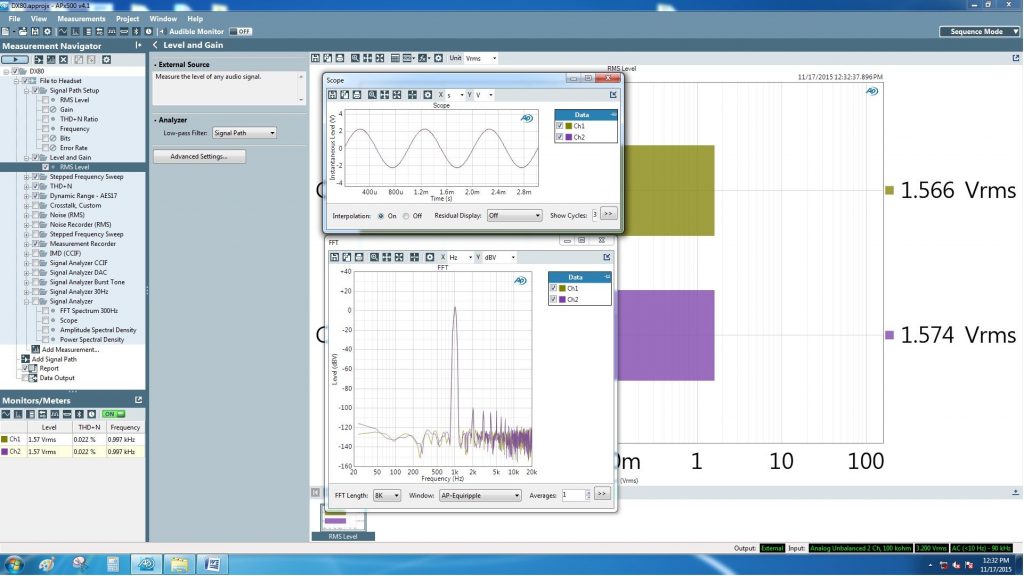 Fig.7: Output voltage of the iBasso DX80 DAP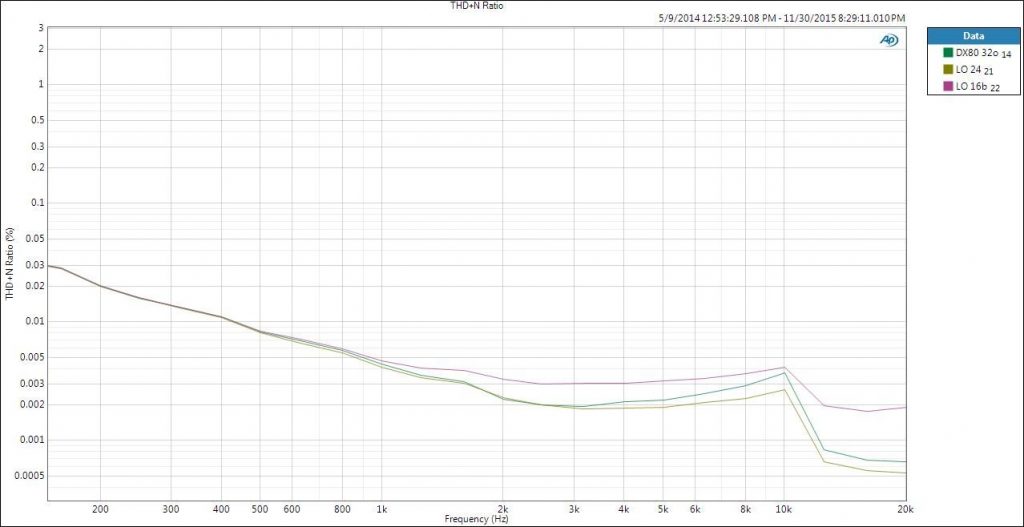 Fig.8: THD+N of the iBasso DX80 DAP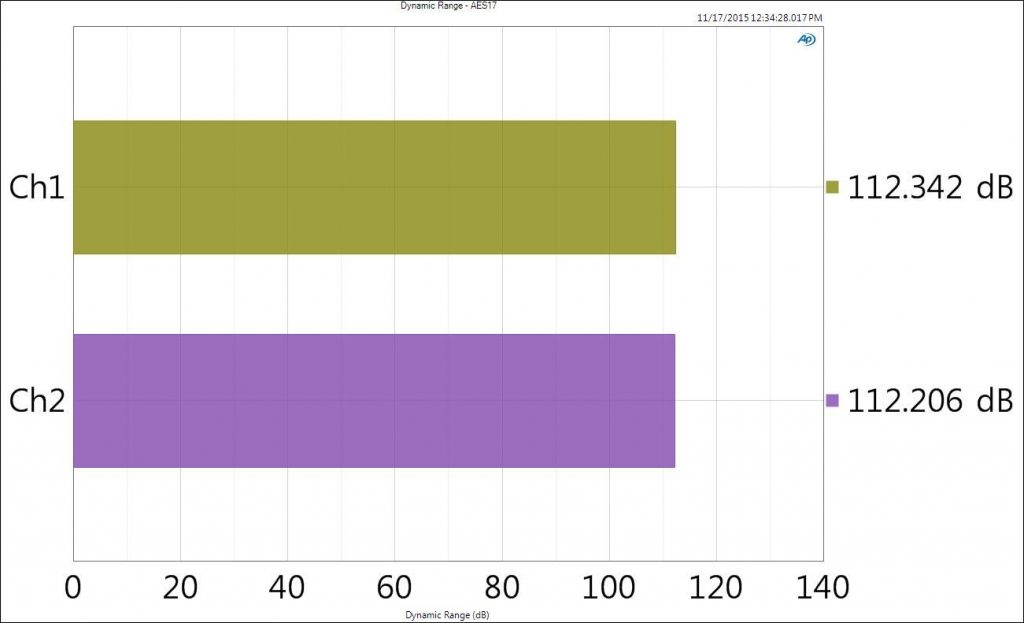 Fig.9: Dynamic range of the Ibasso DX80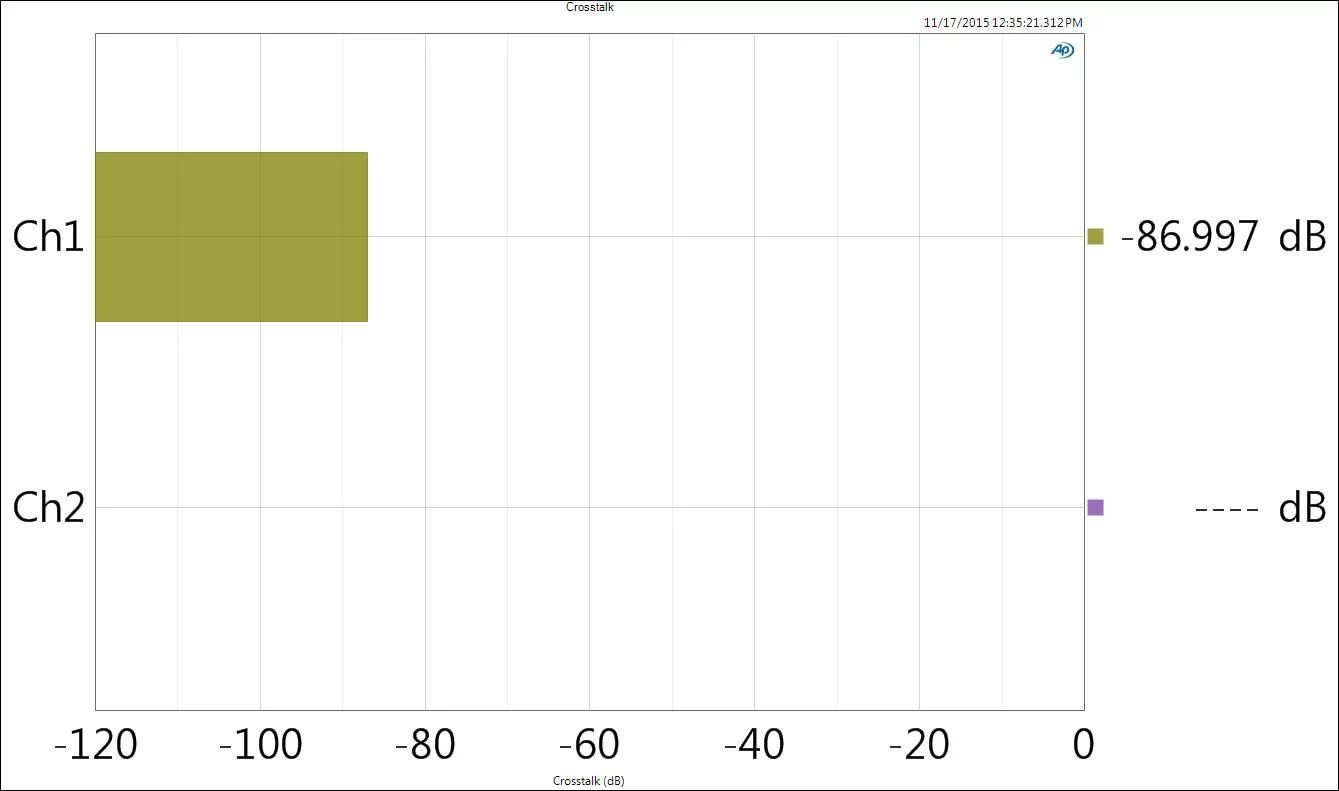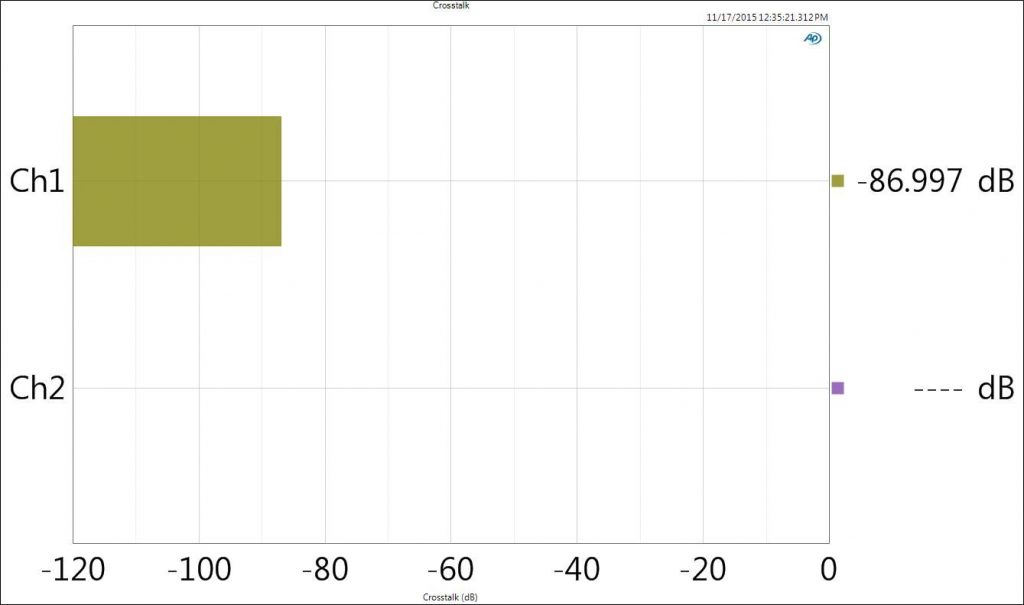 Fig.10: Crosstalk of the Ibasso DX80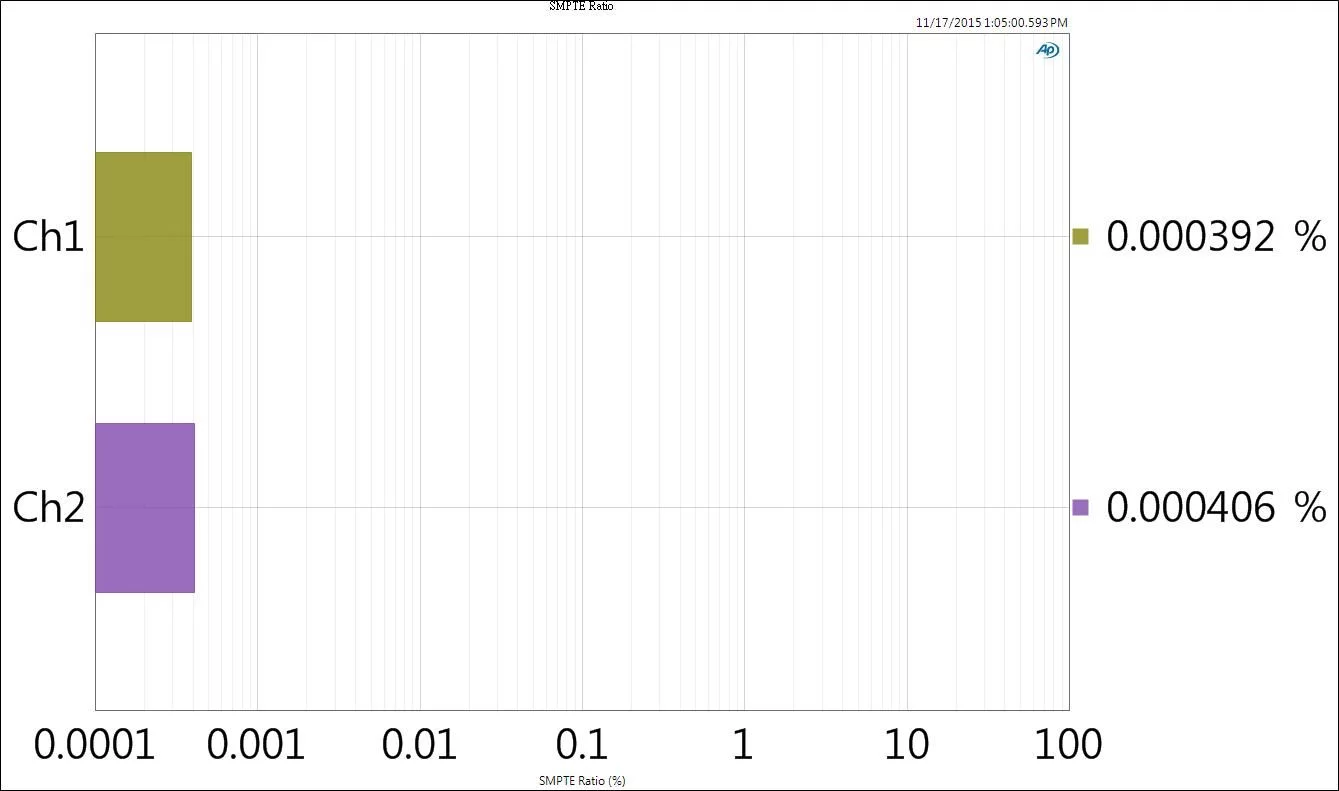 Fig.11: Intermodulation SMPTE of the Ibasso DX80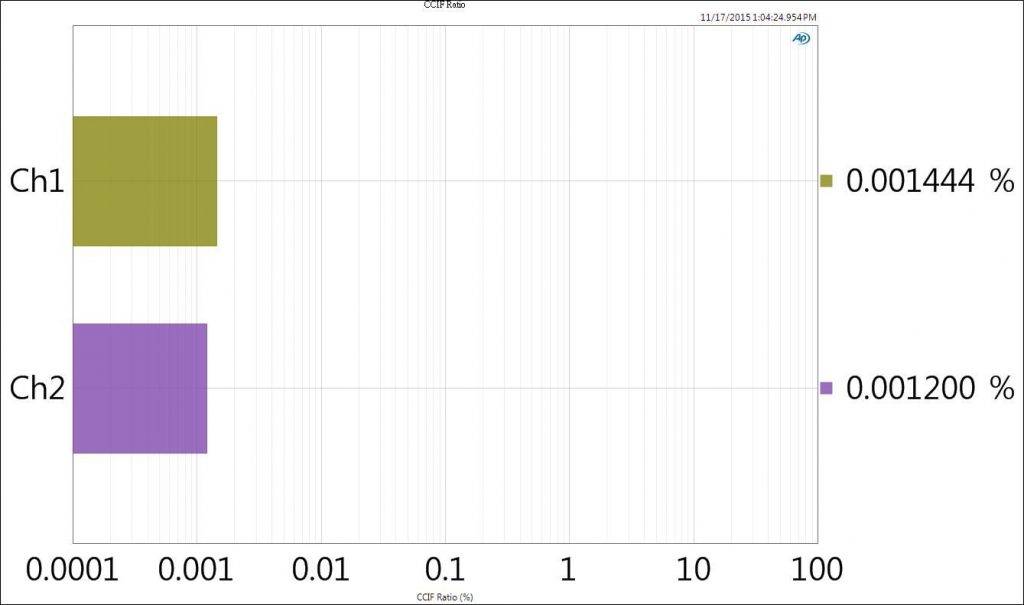 Fig.12: Intermodulation CCIFof the Ibasso DX80
Overall, the Line out function performs decently as a good analog source for an external amplifier, with very low noise output (below what the human can hear), lower distortion (particularly at high frequencies) and improved both CCIF and SMPTE  intermodulation compared to the jack output. The Ibasso DX80 DAP is as pure as source as a dedicated ODAC RevB 
Time analysis Ibasso DX80 DAP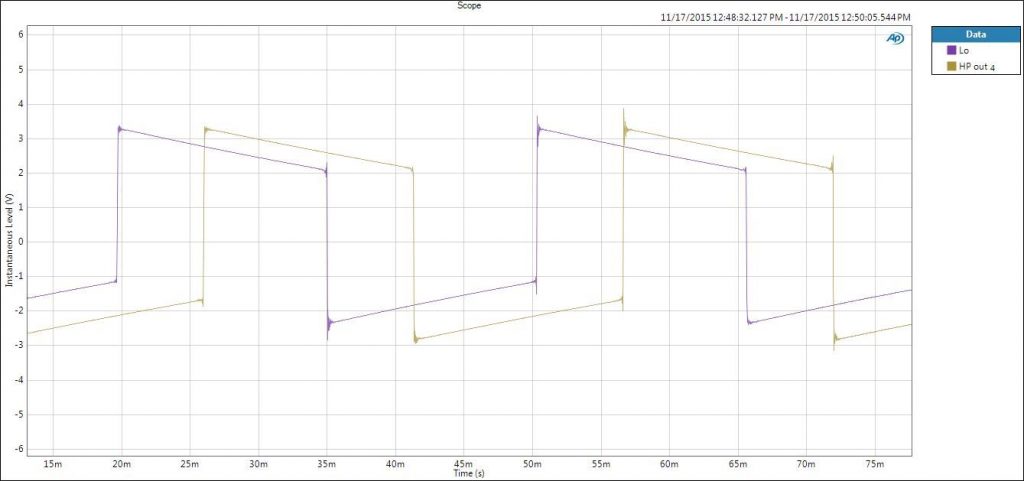 Fig.13: 30Hz Square wave of the Ibasso DX80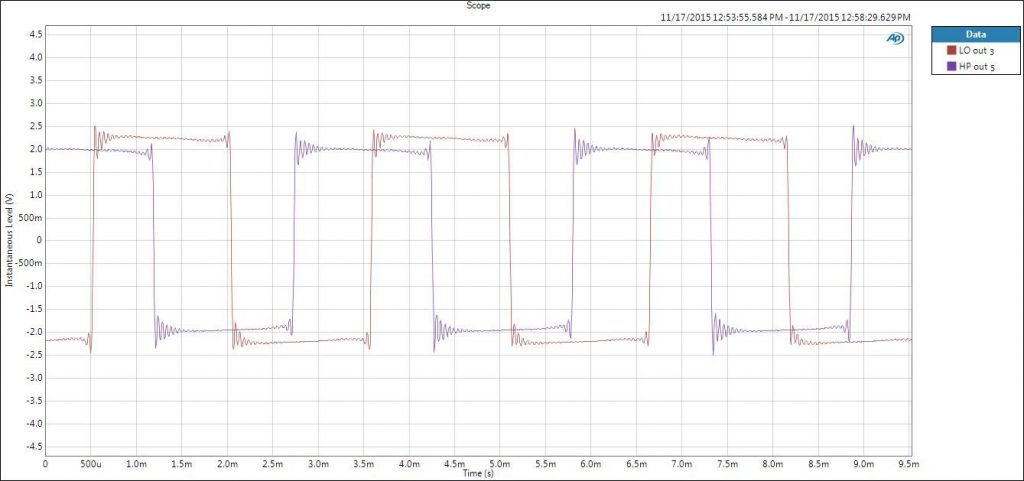 Fig.14: 300Hz Square wave of the Ibasso DX80
Coaxial output measurements
After purchasing a TOSLINK to 3.5mm jack adaptor, we have been able to hook our Ibasso DX80 DAP to the optical input of the AP585. You could use a coaxial cable to carry the S/PDIF signal too, but TOSLINK unlike coaxial cables, are immune to ground loops and RF interference. TOSLINK cables may suffer permanent damage if tightly bent, you need to be more careful.
The measurements look as neat as you can imagine from a pure digital signal in an optical format. In the digital world, there are no Volts or Watts, the digital signal goes from -1V to 1V and is measured in dBFS, being +0 dBFS the maximum output of a digital system.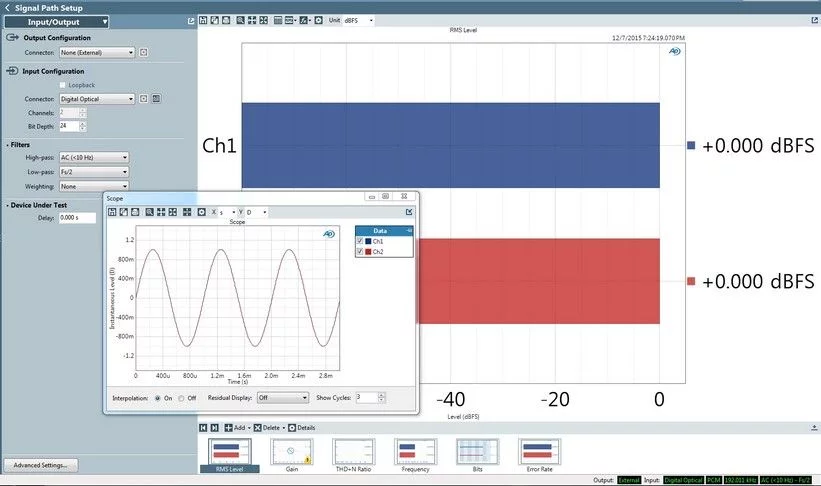 Fig.16:  Maximum digital S/PDIF output of the Ibasso DX80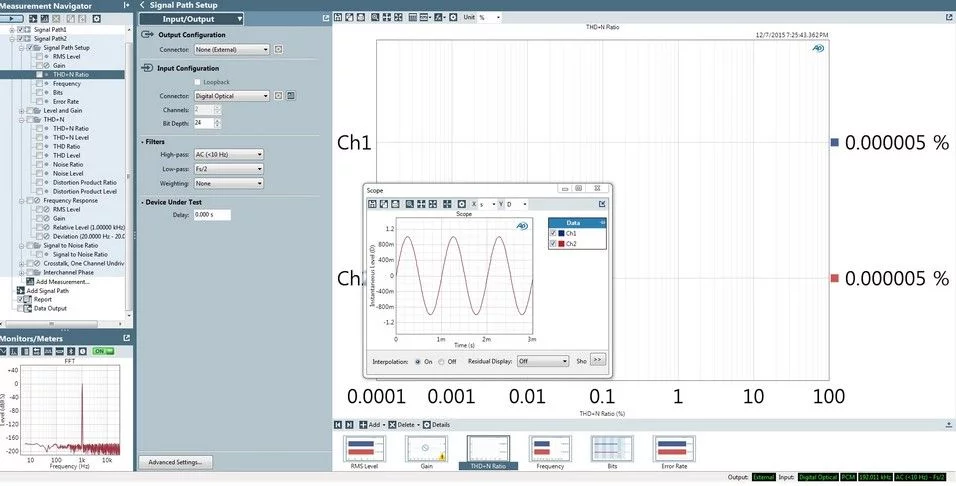 Fig.17:  Zero distortion for the Ibasso DX80 on its S/PDIF optical output

Fig.18: IBasso DX80 floor noise at -180dBFs (!!) in the Optical S/PDIF output

Conclusion
This second review emphasizes on the inner design of the Ibasso DX80 and how it focuses on the sound quality through a very careful audio section coupled with high quality components.
As well, we measured the fixed Line Output that achieves lower floor noise and slightly less distortion THD+N than the analog jack, so it highly recommended when you want to use an external amplifier or for an active set of speakers.
Finally, we looked at some measurements on the optical S/PDIF output and highlighted how clean it is. Definitely, the best option if you want to connect the Ibasso DX80 DAP to a superior DAC or AV system at home.